St Mary's Church, Hinckley – Welcome
St Mary's Church Hinckley is a busy, open church in the heart of Hinckley. We believe God welcomes everybody, and we seek to live out this inclusive love in offering a welcome to all. Whether you are coming for a service or to say a prayer, to enjoy friendship or being part of the community, or simply to enjoy coffee and a piece of cake in Hinckley's oldest building, you are very welcome. We are open every day.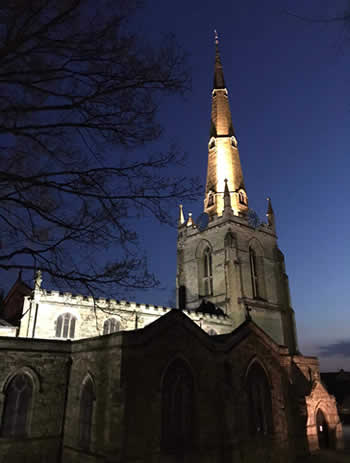 Coffee Bar
Our coffee bar offers Fairtrade tea and coffee, plus a selection of cakes and biscuits, from Monday to Saturday 10am-1pm.
Second Hand Book Shop
We have a large and thriving second hand book stall. As well as being a rich resource of books on a variety of subjects, proceeds from the sale help us keep the church open throughout the week.
Traidcraft Stand
We stock a wide range of fairly traded products including tea, coffee, biscuits and confectionery, as well as a selection of greetings cards.
Groups and Activities
We are a very busy church with a range of activities going on throughout the day and evenings, for all ages. Activities and clubs take place in the church, the church hall and at the St Francis Community Centre. Brief details of these can be found on our calendar. For more information on any of these, please contact the church office on 01455 234241 or email [email protected]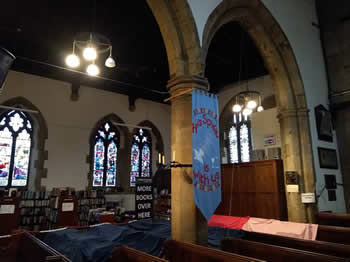 Safeguarding
If you have a safeguarding concern, doing nothing is not an option!
Person at immediate risk of physical harm or needing medical attention dial 999.
Safeguarding concern about a member of the clergy or anyone in a church post or role, phone the Diocesan Safeguarding Adviser on 0116 261 5341 (more information on the diocesan website).
Safeguarding concern about a member of the congregation, contact the appropriate member of our safeguarding team (see our contact page).