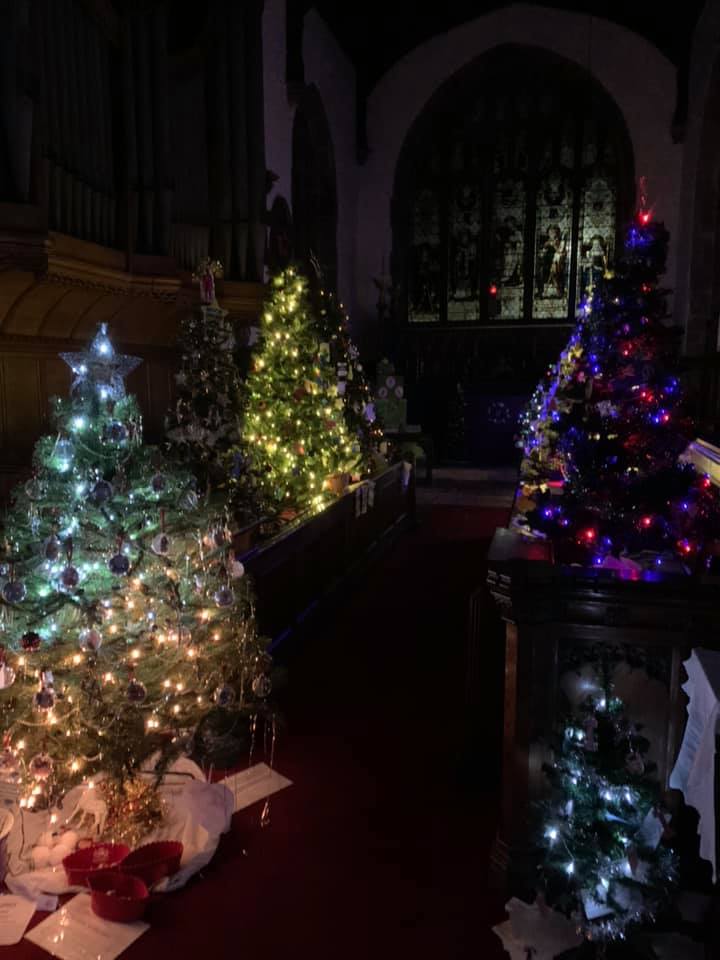 After a very difficult year + for everyone, we are back with our Christmas tree festival running from Thursday 2nd to Monday 6th December 2021.
We would love to welcome lots of businesses and groups to bring and decorate a tree and to welcome visitors to enjoy the trees and the events we are planning. You are welcome to follow the link to complete your tree application online or pick up a paper copy from the back of church. Entries must be received by 12th November.
Please be assured that we will do everything we can to ensure everyone feels safe during the festival. To enable this, we may need to restrict numbers at some events and a one-way system may need to be in place.
We are hoping to have tickets on sale for our evening events soon, watch this space!
Please complete the tree survey form online by following this link, or collect a paper form from the back of church and post it into the box provided…