Life Events at St Mary's Church
We are privileged to be able to walk with you through life events.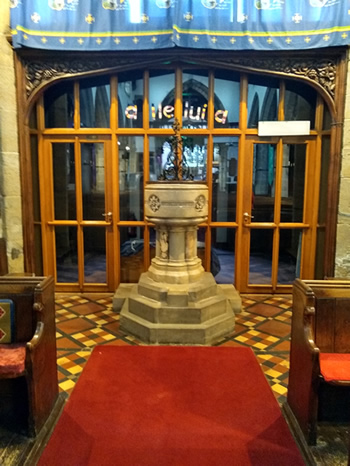 Baptism (Also known as Christening)
It is great that you are a thinking about baptism either for yourself or for your child.  Getting baptised is an important decision, and involves serious promises to God. If you are not quite ready to make these promises, we can offer a service where we bless your child and give thanks to God for their life and we would love to discuss this with you.  We hold regular evening sessions in our Coffee Bar at which we discuss faith and the meaning of baptism.
All our baptisms take place during one of our normal services – usually the 10.15am Sunday service. We will let you know what dates are available for baptism when we meet to discuss baptisms with you.
If you would like to find out more click here
Weddings and Services of Thanksgiving
People have been getting married at St Mary's for almost 800 years.  If you are thinking of either getting married at St Mary's or having a church service of thanksgiving after a civil wedding or partnership we would be delighted to help you at such a joyful time in your lives.
If you would like to find out more, click here
Bereavement & Funerals
We can help at this difficult time. If you are responsible for funeral arrangements of someone who has died, we would be privileged to take the service for you and journey alongside you.  Often the funeral directors will contact us about this, but also feel free to phone the church office.
If you would like to talk to somebody about your bereavement or what you believe about death, please contact the church office who will be able to put you in touch with a minister.