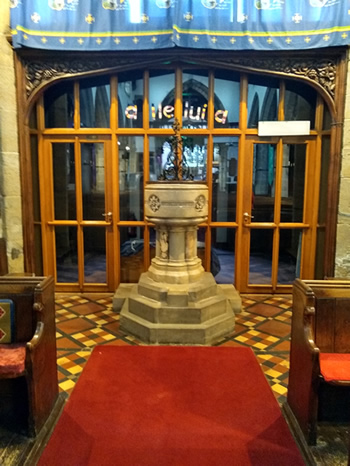 We are thrilled that you are thinking about Baptism (also called a Christening) either for yourself or your child. Below is a great resource from the Church of England, all about Christenings. Enjoy browsing through.
Over the years, people have asked us all sorts of questions, and if you have a questions which is not answered here, please get in touch and we will help you.
How do I find out more?
Getting baptised is an important decision, and involves serious promises.  We would like to talk to you as you think about making these lifelong promises.
Bev Frettsome, our children and families worker, oversees arranging baptisms in the first instance and can be contacted by email on [email protected] or via the church office.
We hold regular evening sessions in our Coffee Bar at which we discuss faith and the meaning of baptism.
When do your baptisms take place?
All our baptisms take place during one of our normal services – usually the 10.15 All Together Sunday service, although if you or your family regularly attend one of our other services, we can accommodate this. We will let you know what dates are available for baptism when we meet to discuss baptisms with you.
How much does it cost to be baptised?
Baptism is a free gift from God, which we offer to all free of charge.  During our main services, we take a collection for the church, and if you wish to make a donation this will be appreciated.
How old must you be before being baptised?
There is no age limit on baptism at all, young and old can be baptised.
If you have a question that has not been answered? Where can I go for more help?
You can look at the website, run by the Church of England, which has its own frequently asked questions section. Follow this link here.
Alternatively, contact Bev Frettsome on [email protected], who would love to have a chat with you.